Our story
Rated repeatedly by Entrepreneur magazine as one of the World's top 500 franchises, Lil' Angels Photography is a network of home-based franchise owners specializing in children and family portraiture. Taking its state-of-the-art set-up on site to preschools, child care centers, and other special venues, each franchise provides professional studio quality portraits at affordable prices. In addition, Lil' Angels Franchise Owners offer new and innovative products designed to appeal to karate, gymnastic, cheerleader, dance, youth sports, and other children organizations.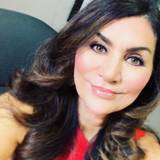 Dawn Coppinger Keel
Owner & Operator
Hi … I'm Dawn Coppinger Keel, owner and operator of The Lil' Angels Photography Franchise Company.  The Lil' Angels photography franchise company has a 25+ year history of taking the "portrait studio" to the child at their daycare or school.  We love the phrase – WE MAKE PICTURE DAY FUN!...capturing the sweet smiles and playful expressions of children of all ages!
For me, my love of photography started when I was a child working with my parents at their portrait studio in Cleveland, TN - Coppinger Brothers Studio.  After college I went on to become a registered nurse but later returned to my first love children and family photography.  In 2015 the Lil' Angels Franchise was purchased from the previous owner and now is owned and operated from Cleveland, TN.  We currently have over 35 very successful franchise owners all over the United States and we've been repeatedly ranked among the "TOP 500 Franchises" by Entrepreneur magazine.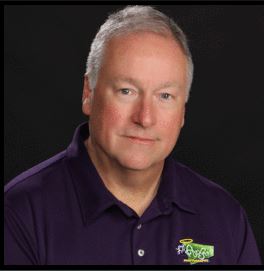 Paul Kimball
Cheif Manager
My time with the Lil' Angels Franchise network goes back to 2010, when my relationship with the company was as an outside vendor on the print fulfillment side. When CDK Holdings, LLC acquired majority interest in the company I became Chief Manager and CFO while continuing to be the CFO of CPQ Colorchrome, Inc. My responsibilities at Lil' Angels include Franchise development, accounting, and legal compliance. For the past three decades my background has been in finance, banking and audit/compliance. I graduated from the University of Tennessee with a degree in Economics.
BJ Edmonds
Director of Photography
My name is BJ Edmonds and I am originally from Charleston, South Carolina. And yes... I am a southern east coast beach boy at heart. In 2012 I moved from the beaches of South Carolina to the mountains of Cleveland, Tennessee and started focusing on my passion and love for photography. Of course I still have to make time for my other two passions, playing music and mountain biking. Since then, I have been blessed to work for and learn from some amazing award winning photographers. This has shaped and developed me, no pun intended, into the photographer I am today. I am extremely honored and proud to be apart of Lil' Angels Photography and what it means to be a Lil' Angel. Here at Lil' Angels Photography I am the "Director of Photography". I spend my time training new franchise owners, offering technical support to our photographers, and continually expanding their knowledge in the photographic industry. Our goal is to build up photographers and empower them to be the best they can be, which in turn will create extraordinary and spectacular memories for our customers now and many years to come.